• Canada • Clearing the Air • Vape Regulations • Vape Science
  This year began on a positive stride for vaping and vaping advocates. Canadian research concluded favorable results in a review entitled Clearing the Air. This effort was funded by the Canadian Institutes of Health Research and was conducted by a number of credible professionals at the University of Victoria in British Columbia.   Canada has always been a proponent of progressive study of the vaping industry and its potential health benefits. They have taken an evidence based approach in determining the effects of vaping on us and our youth, unlike our US FDA counterparts. Their studies are unbiased and...
---
• MasterCard • MasterCard Regulations • Payments • Shipping • Vape Regulations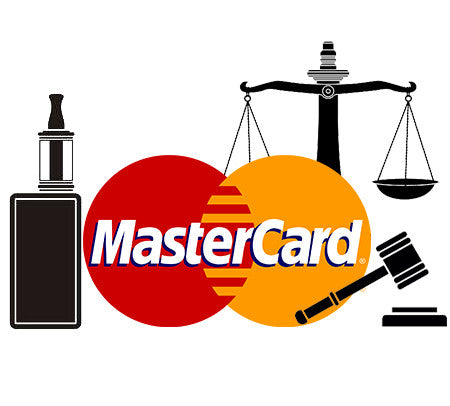 In a shocking article published this morning on Vaping360.com, we learned that MasterCard has joined in the nightmare of regulations that is becoming the norm in our industry. As of January 15, 2017, without warning, MasterCard will begin enforcing harsh regulations on payments for ENDS products. Due to the Deeming Regulations passed by the FDA on August 8th, 2016, MasterCard's Business Risk Assessment and Mitigation compliance program has deemed tobacco products sold online or by phone a high risk category. Therefore, transactions made with MasterCard will soon become a huge pain for vendors and consumers alike.  One solution for customers could be...
---